2014-2017
Jewellery box next to the Great Church.
Since the building is one to shape the cityscape, it is not surprising that the construction plan had only been submitted after a long period of design work any many consultations. The quality of the projects is guaranteed by its designer, Bordás Péter, who has designed the Nagyenyed Stadium amongst other buildings. "We are going to build a jewellery box next to the Great Church" – promised the investors.
HomeCorner
The upper part of the building has 34 apartments. The premium quality homes have American kitchens, living rooms, 1-4 rooms and most of them have their own balcony. On the penthouse levels you can find huge, luxurious apartments with spacious balconies. The services in the basement, in addition to providing a hotel feel to the residents, are very practical and increase the comfort of the residents. Here you can find a wellness centre with saunas, where you can relax and leave the stress behind. The lounge, with its cinema and pool tables is suitable for all kinds of gatherings, birthdays or events. The gym, where you can also play table tennis, is ideal for those who want to relax actively.
OfficeCorner
Premium offices and clinics have been built in different sizes on two levels. The office level has a spacious kitchenette and meeting rooms of various sizes. These levels are equipped with the required toilets (women, men, wheelchair users) so the owners of these offices and clinics do not have to establish these in their own properties. With its large green area, the multi-story roof terrace is ideal for daytime relaxation, coffee, and outdoor meetings.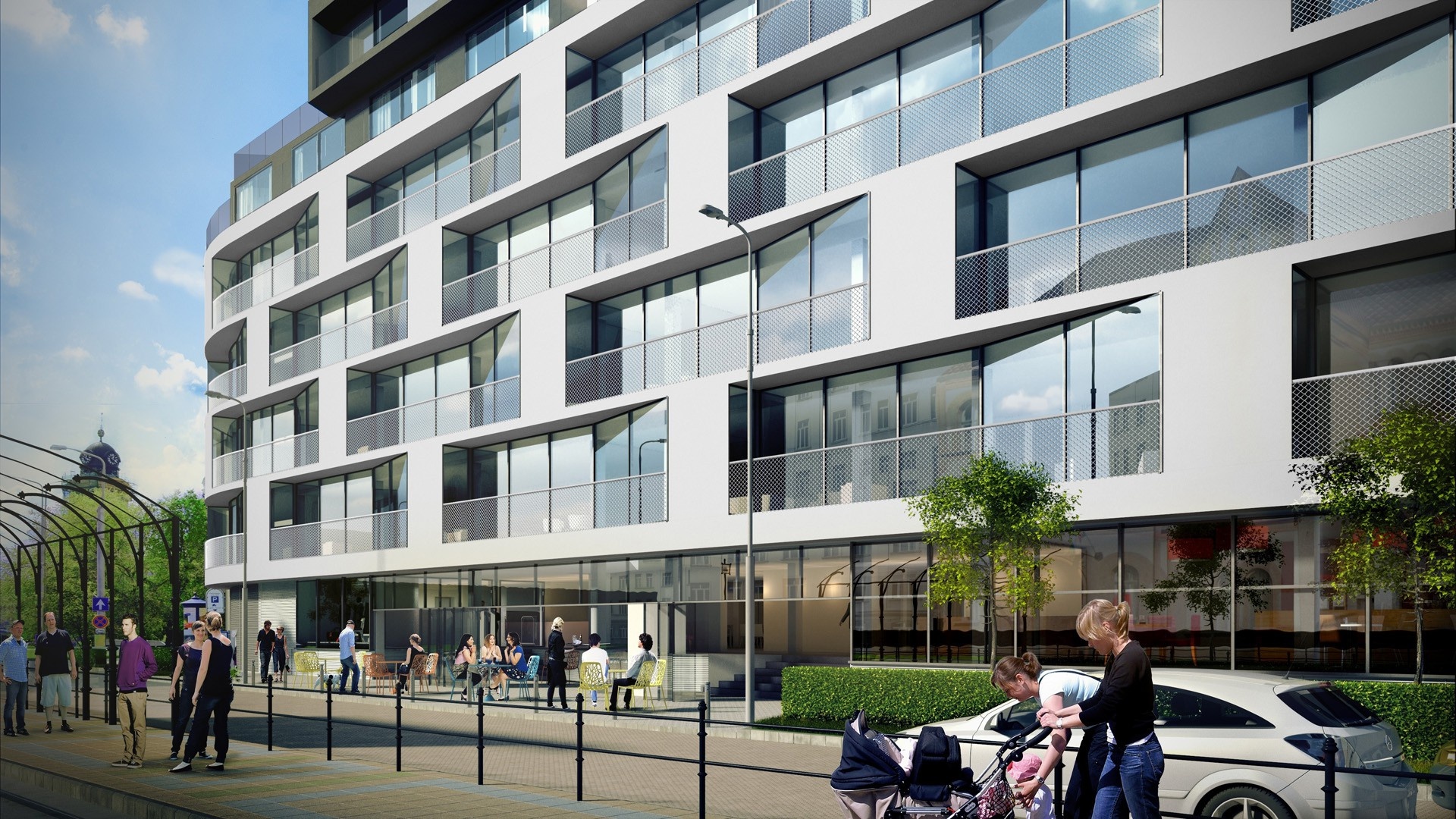 ParkingCorner
The lower two levels of the building provide a total of forty parking spaces for the owners and guests. In the basement, there are 2 garages, 17 garage rooms (out of which 4 are fenced parking spots) and 6 covered parking spots. The parking plate has 6 garages and 9 parking spaces.
FoodCorner
On the ground floor there is a restaurant with 215 m2 of dining space and 115 m2 kitchen and outdoor terrace. This restaurant caters to the needs of the residents of the building and gives the people working in the area the opportunity to receive fast and quality catering.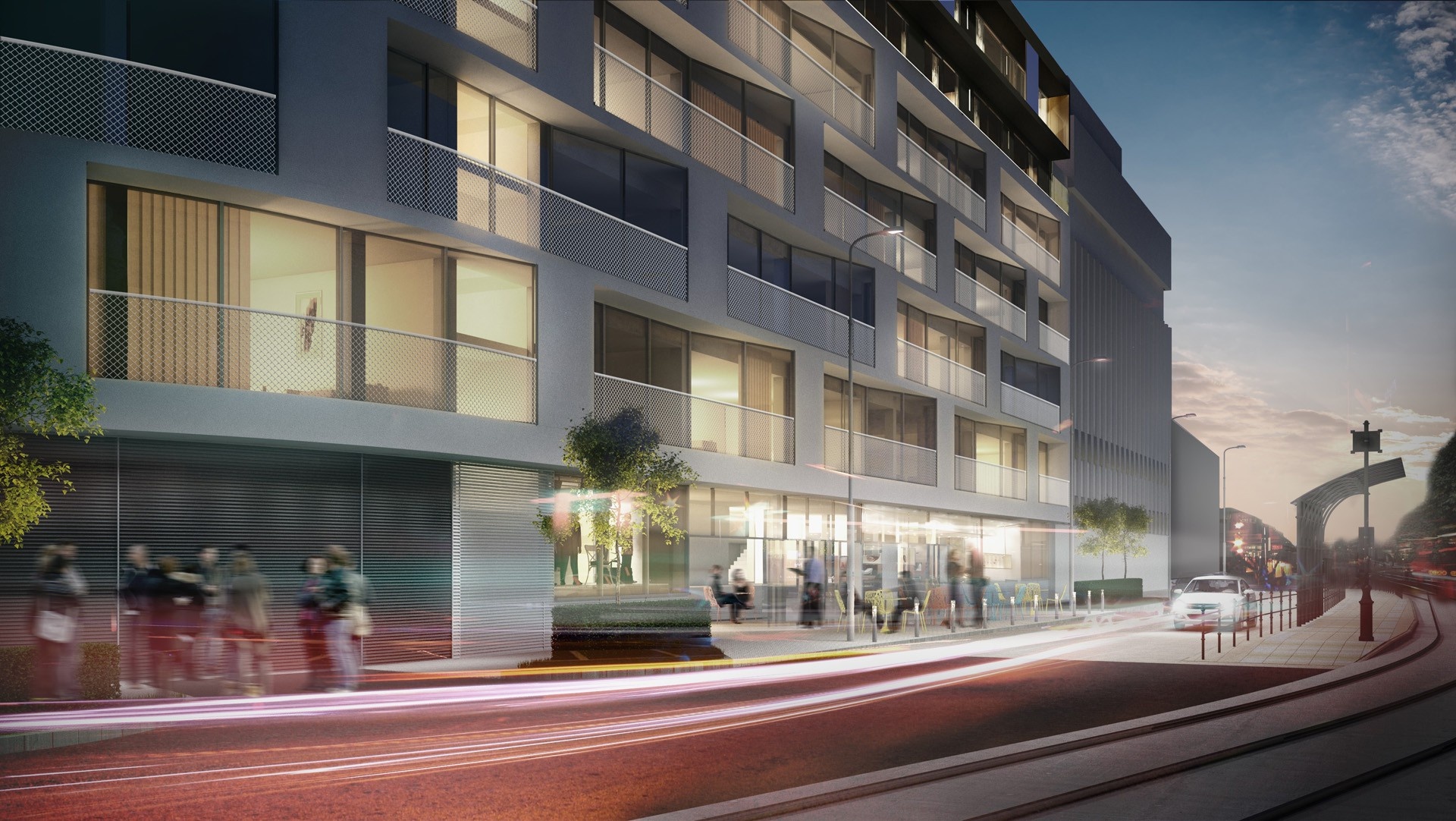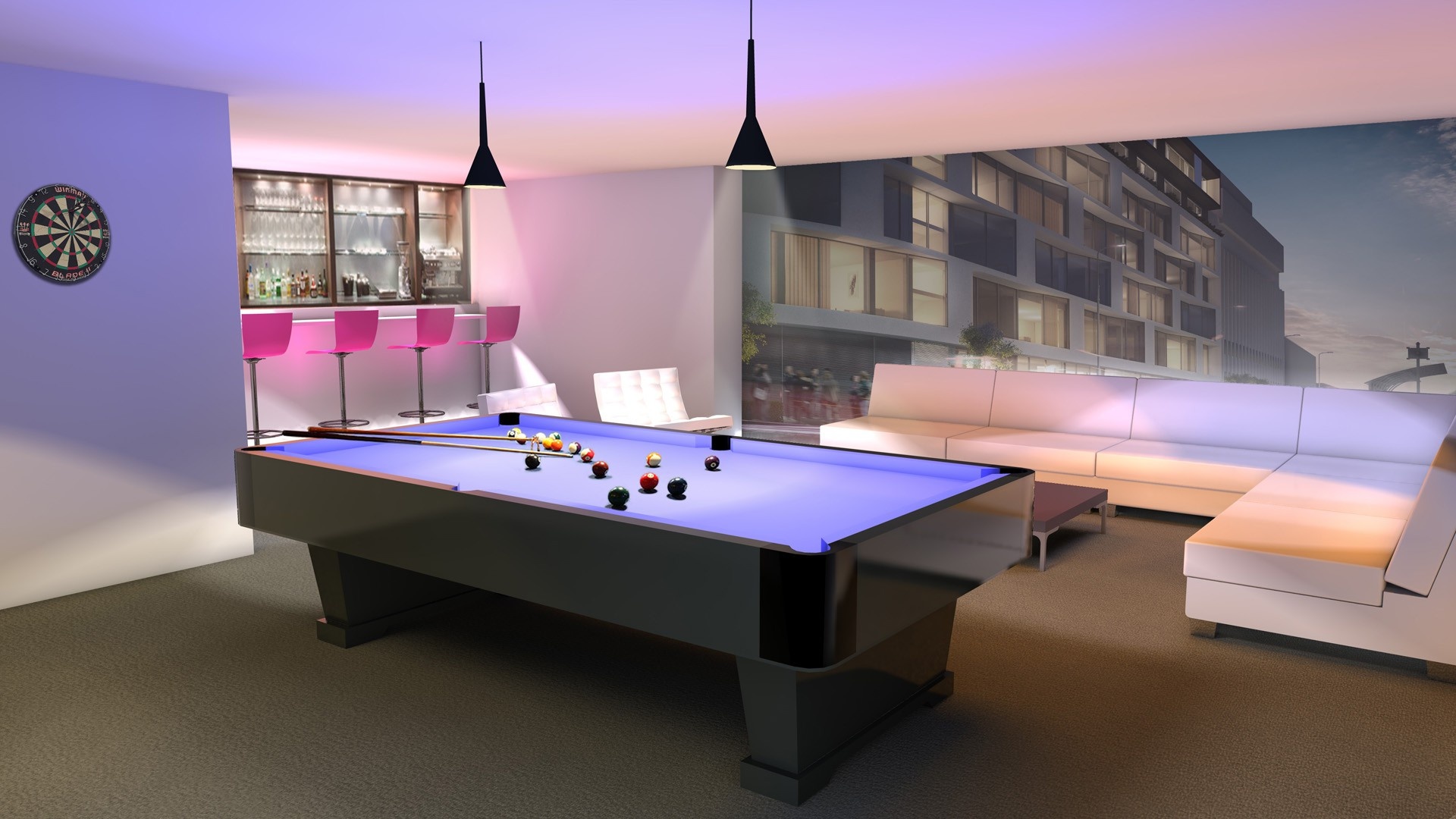 CafeCorner
On the ground floor there is a modern metropolitan café on almost 110 m2 with a cosy, outdoor terrace.
(http://www.peterfiacorner.hu/)
In the centre of Debrecen, just a few hundred meters from the Great Church, the renewed building of Péterfia Corner catches the eyes of many people. The old union headquarters was partially demolished, and the re-interpretation of the building, with its vibrant, cosy appearance and white EQUITONE fibre cement slabs on the facade, made it a highlight of the city.