2005-2007
Located in the eastern part of Hungary, Debrecen is the second most populous city with nearly 202,000 inhabitants. Just a few kilometres from the centre of Debrecen, one of the most sought-after neighbourhoods in the city is Józsa
Located in the eastern part of Hungary, Debrecen is the second most populous city with nearly 202,000 inhabitants. Just a few kilometres from the centre of Debrecen, one of the most sought-after neighbourhoods in the city is Józsa: the population has doubled in the last ten years and the population is growing by 500-1000 people every year. In this suburb of Debrecen, which currently has more than 11,000 inhabitants, you will almost only find newly built detached houses and real estate. Józsa has always been a "sleeping city" - with no establishments in the area to meet the daily, cultural and social needs of the population. Thus, the area is currently a completely untapped area for entrepreneurs and service providers alike.(http://www.pbinvest.hu/)
Józsapark will be located in the centre of Józsa, next to the 35th main road, next to the post office. From its 15,000 m2 area approximately 8,000 m2 will be built in on multiple levels, making the most out of the sloping terrain.
The main advantage of the project is that the area centralizes all main functions of the neighbourhood: the post office, the municipality and the health centre with its wide range of services are all traffic-increasing factors.
The so-so called "Top Shop" system combines the elements of shopping centres already prevalent in Hungary while eliminating their disadvantages: • each store has its own direct entrance • large shop windows • huge indoor corridor • the lowest possible service fees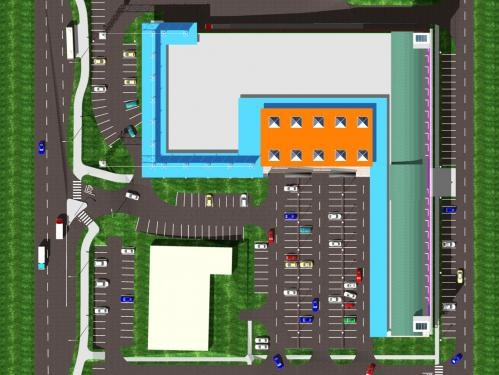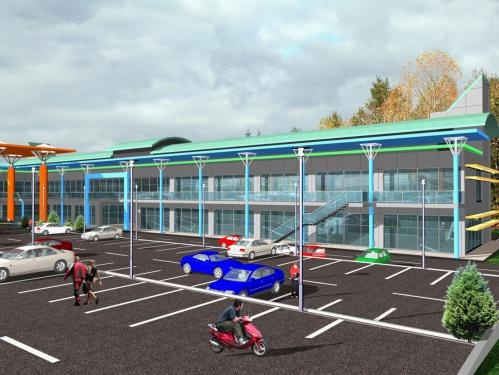 The building is built with the most energy-efficient architectural solutions, thus significantly reducing operating costs. • Start of construction: spring of 2006 • Approx. 1,800 m2 supermarket • Approx. 4,500 m2 retail and service centre • 1,500 m2 health centre (general and specialist clinics, VESZ institutions, pharmacy) • 1,000 m2 community centre (with library) • Modern fitness centre, squash court, billiard salon • 30-35 m2 pensioner apartments on approx. 1000 m2, with direct medical supervision • 200-300 parking spaces • Moving products to stores is convenient with a service road built specifically for this purpose. • Provides a sufficient number and size of advertising spaces for stores.